Chatrooms - Free chat rooms for adults, singles, families, Americans, Italians, Mexicans, Asians ...
Welcome to the Best Selection of Chatrooms
Chatrooms
Welcome to the Italian room. Ora è più facile parlare nella tua lingua. Chatta con altri amici in Italiano.
Mexican Chat : Are you Mexican? You are very welcome to join our 1hwy.com chat. Spanish Chat is the place where Mexican chatters come to chat with Spanish people...
Join Free!, chat with 1000's in our Asian Chatroom. ... can send private messages, upload your photos, and chat to other members in our new Asian chat room!
Everyone welcome! Chat Login: This is a safe, open, chat for families. Content is filtered. note: All people and all races welcome.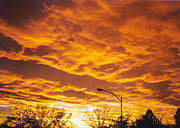 Search Engines
You know us as the Internet's original search engine.
One of the most visited hubs on the Internet, reaching one out of every two Web users.
With over half a million sites, divided into more than 25,000 categories, Yahoo! is both browseable and searchable.
GO Network is a new brand that brings together the very best of the Internet in one, easy-to-use place.
Have Fun!